Nowadays, most of us are familiar with the term 'keywords' and their importance in optimizing a resume. However, seldom do we get confused about how to use Resume keywords. To clarify, Resume keywords are particular words and phrases that highlight what's most important for an employer searching for a suitable candidate.
Moreover in a job description, keywords are pertinent and refer to important details that should be present in your Resume. For instance, they may be certain skills or qualifications that you're expected to possess.
The importance of Resume Keywords in Resume customization:
Certainly, the keywords that you use on your Resume gets scanned during the interview selection process. That is to say, it may happen once through an ATS software screening and again when the Recruiter manually goes through your CV.
According to a report by topresume.com, on average a Recruiter scans a resume within seven seconds before deciding if the applicant is a good fit for the role.
On the other hand, it's also important to sort and order them as per their relevance. Most importantly, when Recruiters get inundated with piles of resumes, Recruiters skim through Resumes. Therefore, understandably a Resume without appropriate keywords is likely to get discarded. Apart from that, they are the only criteria by which you can get or miss the interview offer.
  Related: A Guide for the Dos and Don'ts in a CV in 2022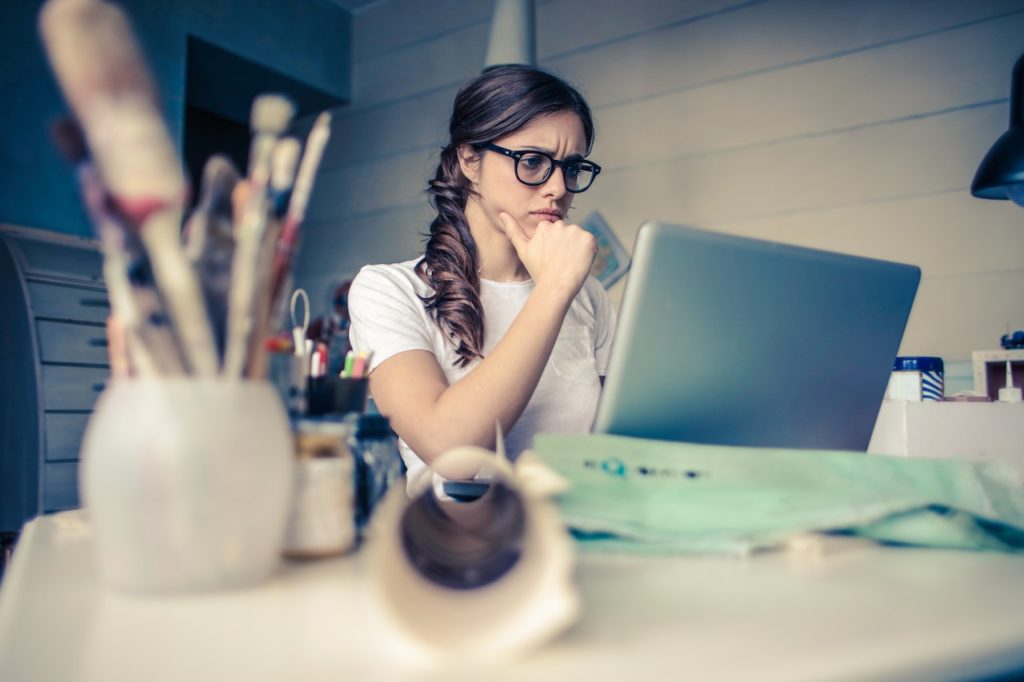 In many cases, an ATS or Applicant Tracking System ranks resumes according to the keywords mentioned in it. Further, they are also used for matching a candidate's profile according to the required job criteria.
Related: ATS Resumes: 5 Online Tools that check and make your Resume ATS worthy
For example, this is how it generally happens for the role of a Content Writer:
#1: Firstly, look up the advertisement on the company website or the job portal where you came across it. If the advertisement is in a printed media like a circular or a newspaper, do the same.
  Related: Top 7 CV Resume Builders for 2022 – Create a Professional CV
           Top 10 Job Portals [2022] and How to use them (Freshers)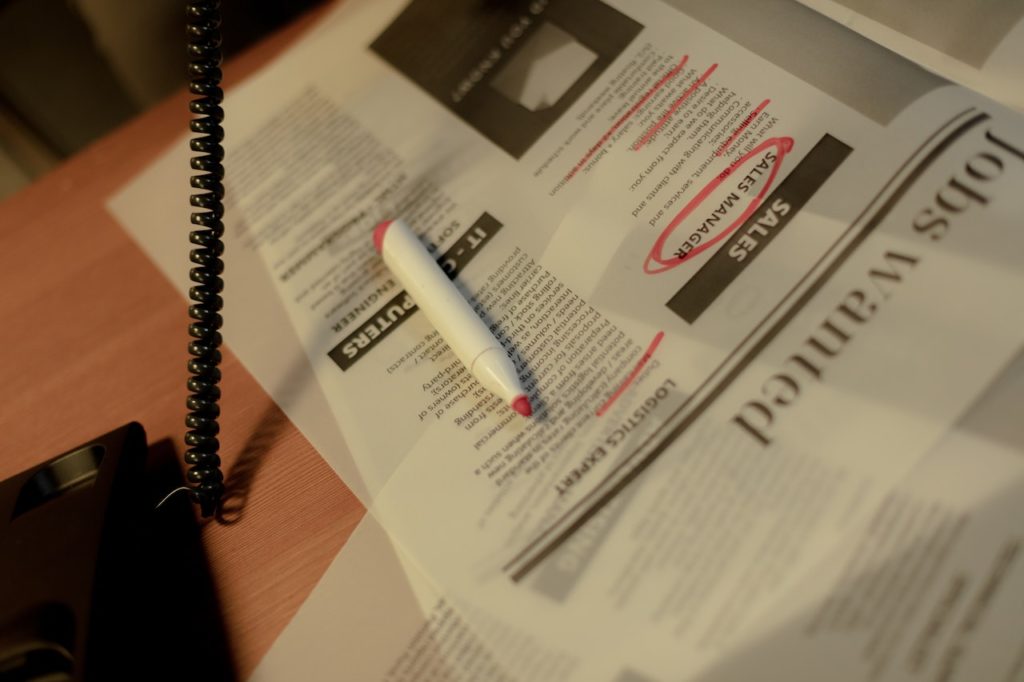 #2: Secondly, use a pencil or pen and note important things mentioned on a notepad.
       To begin with, start searching for keywords in the following places:
Job Description

:
The Job Description is your first point-of-contact with the job. So, scan cautiously and pick up keywords from the following fields:
Expected Skillsets (

Technical Skills + Soft Skills

)

Essential Qualifications

Certifications

Achievements

Other relevant criteria (as applicable)
For example, for a job description like the one given below:
"We are looking for an enthusiastic and efficient Content Writer who will write blogs for our Marketing team. Candidate should be familiar with Advertising and Designing of e-commerce products."
The most common and suggested keywords may be the following:
Job Title: Content Writer

Technical Skills required: Blogging, Advertising & Designing
Relevant Technical Skills (software): WordPress, Blogger, Canva, etc.
Optional Technical Skills: Article Writing, Marketing, Content Creation, Copywriting
Soft Skills required: Enthusiastic, Efficient, Working independently, Team Work
Relevant Soft Skills: Innovative, Ingenuity, Creativity, Collaboration, Brainstorming, etc.
#3: Some other factors which can help you choose your keywords are:
About Us page

:
The 'About Us' page of a company houses some significant details that you can use to generate keyword ideas for your Resume. Additionally, it will contain a vivid description of the company culture, it's vision and goals and the USPs on which it prides itself.
So, find out what those qualities or virtues are and chances are that the organization will find a better match in you than others. Moreover, (if required) they will help you craft your Cover Letter with the same ease as your Resume. Therefore, ace their potential and include them as per your company or Industry research.
  Related: 

Industry Analysis: How to research a company?
Keyword Research Applications

:
These days, it's possible to find many ATS trained tools on the internet that allow you to research keywords based on a job profile.
Subsequently, with their AI-enabled Algorithms, they even show you suggested keywords and Resume Wording examples to increase your Resume score. Certainly, there are many applications but some popular ones include Jobscan, SkyllSyncer or Resunate.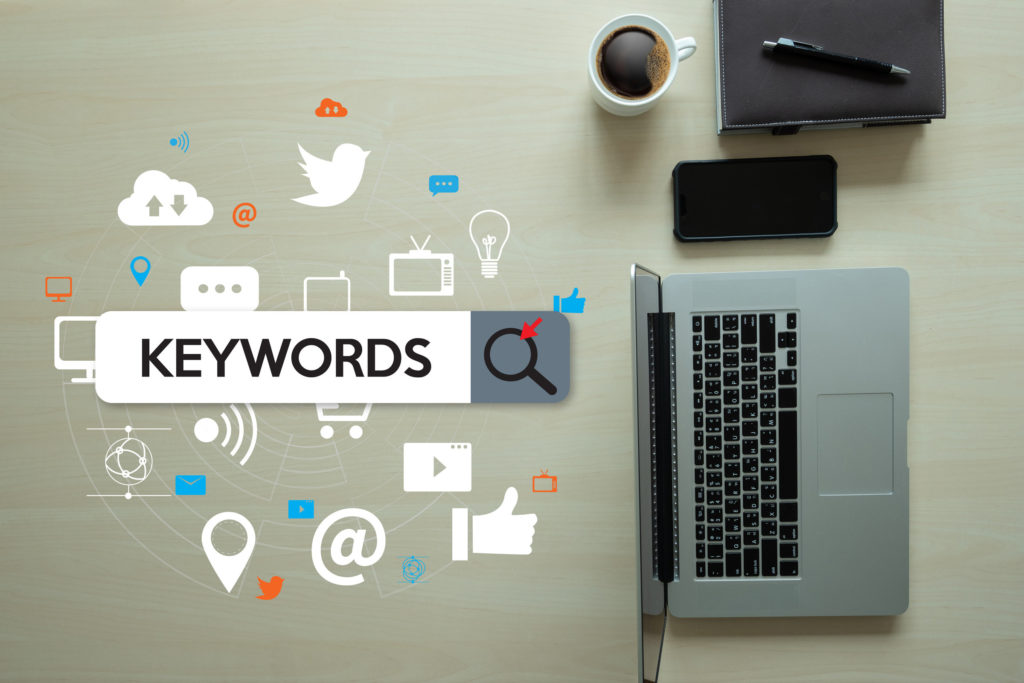 #4: Lastly, upload your Resume only when your Resume Keywords are readable after an ATS scan. After that too, optimize and tailor your Resume Keywords according to the job description (if necessary).
   Finally, here is what a possible ATS scan may look like:
---
Skilled in Search Engine Optimization (SEO)

Web Content

Skilled in Written English

Copywriting

Skilled in Brainstorming

Research
6 Pro Tips for including Resume keywords on your CV:
#1: Dedicate time for keyword research and use online tools as required. Find out the important skills, qualifications or achievements that a Recruiter might be interested in.
#2: Scan the advertisement and the company website for important keywords relevant in your industry. Additionally, browse competitor websites, advertisements of other companies to make your keywords exhaustive.
#3: Most importantly, include all the necessary keywords mentioned in the job description. If the description does not provide much details, look at similar job listings for keyword research.
#4: Above all, resumes have constrains on the amount of data or information you can display. Therefore, highlight your best skills and achievements that should be immediately noticed.
#5: Moreover, only use relevant keywords for your skills and qualifications. If keywords refer to specific vocabulary or terminology, ensure they are relatable.
For example, a Cyber Security profile expects skills like HTML, Web Applications, etc. However, including that you know either Canva or Adobe Photoshop may not be sound.
#6: Finally, remember that your skills or qualifications will be verified. So, you must be honest and your Resume keywords should also reveal that.
Meanwhile, do verify your eligibility based on the criteria, skills or qualifications. Not doing so, might create a negative impression and make you underqualified during the interview.
Related: Learn about the Top 10 Technical Skills you need in [2022]


         Learn Technical Skills: FREE Certificates that add value on a Resume [2022]
The Type of Formatting to use for the Resume Keywords
Highlight Resume keywords with basic formatting such as bold, italics, underline, colored text or bullet points.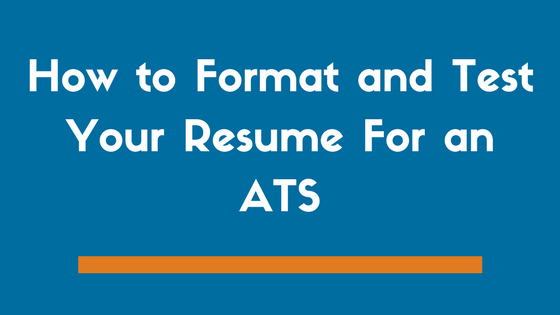 Note: Do not try to trick the ATS by entering as many keywords as possible. It is a common mistake to use shady tricks like making them transparent or invisible to the naked eye.
Further, it can get your Resume discarded because of poor Resume etiquette like keyword stuffing. Also, too many keywords will reduce your overall Resume score. Therefore, add a maximum of 7 to 10 top skills or certifications that you possess.
Related: 2022's Best Tips for Freshers who want to add Value to their Resume
Last but not the least, proofread your entire Resume and revise it for required changes. After that, also check if necessary keywords are highlighted and if they're readable. Later when done, conduct a thorough ATS scan of your Resume with the tools mentioned above.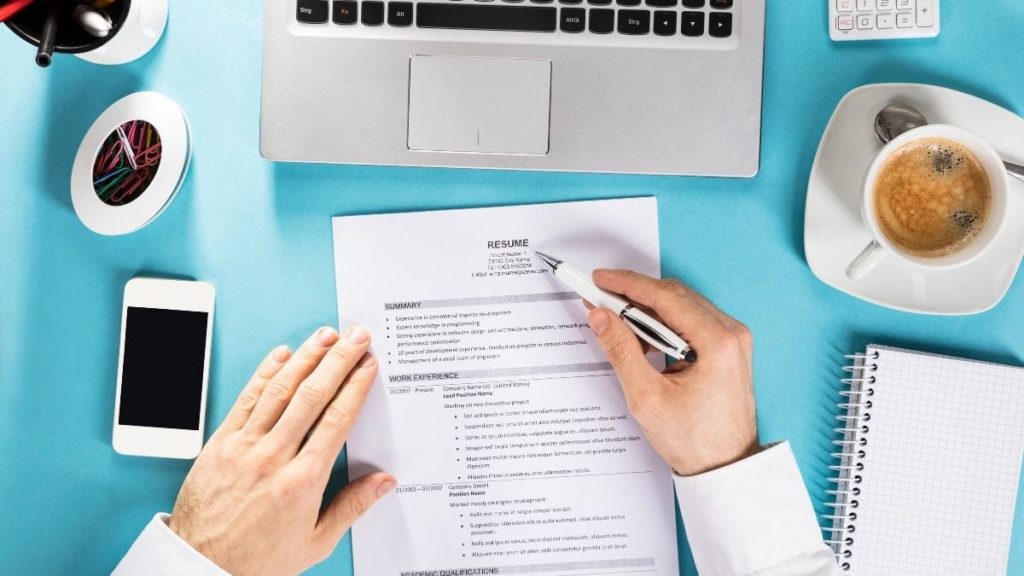 Optimize and tailor your Resume to suit the image you're conveying to a Recruiter. If all seems good, upload your Resume within the given timeframe or deadline mentioned.
Related: Interview 101: How to prepare for Interviews
Conclusion

:
To sum up, Resume Keywords are like tactics to bring the emphasis to your Resume. A properly optimized and tailored Resume has many benefits including giving you an edge in the competition. Also, the right keywords allow you to tackle the ATS threat and get it more easily noticed by Recruiters.
To clarify, Keywords are the primary elements that a Recruiter or ATS extracts from a resume. Therefore, a CV without Resume keyword is a blank document that gets trashed or discarded. Moreover, it is also what differentiates a good resume from a bad one.
If this seems too daunting or difficult, you may choose a Resume Builder like cvDragon. With a repository of 50,000+ predefined key-phrases, you're assured that your Resume Keywords will certainly back up your Resume.