Nowadays, because of the rise of the internet, there are many ways to earn free certificates that add value on a Resume. As a result, students can learn new skills and interact with industry experts from across the globe.
Certainly, networking is valuable for Freshers. For instance, it strengthens their professionalism and makes them wiser in their career choices. Moreover, it lets them appeal to Recruiters and their affordability thanks to the pocket-friendly budget even makes them desirable for the average student.
These days, with students pursuing multiple career paths subsequently, it is more important to have free certificates that add value on a Resume. Therefore, Massive Open Online Course providers like Udemy, Coursera or edX are often the go-to choice among Freshers.
However, a quick search through the internet might offer free courses but charge for certificates. That is to say, students might get disappointed to see their career scopes extinguished but, some options are available where students can get certified and earn free certificates that add value on a Resume.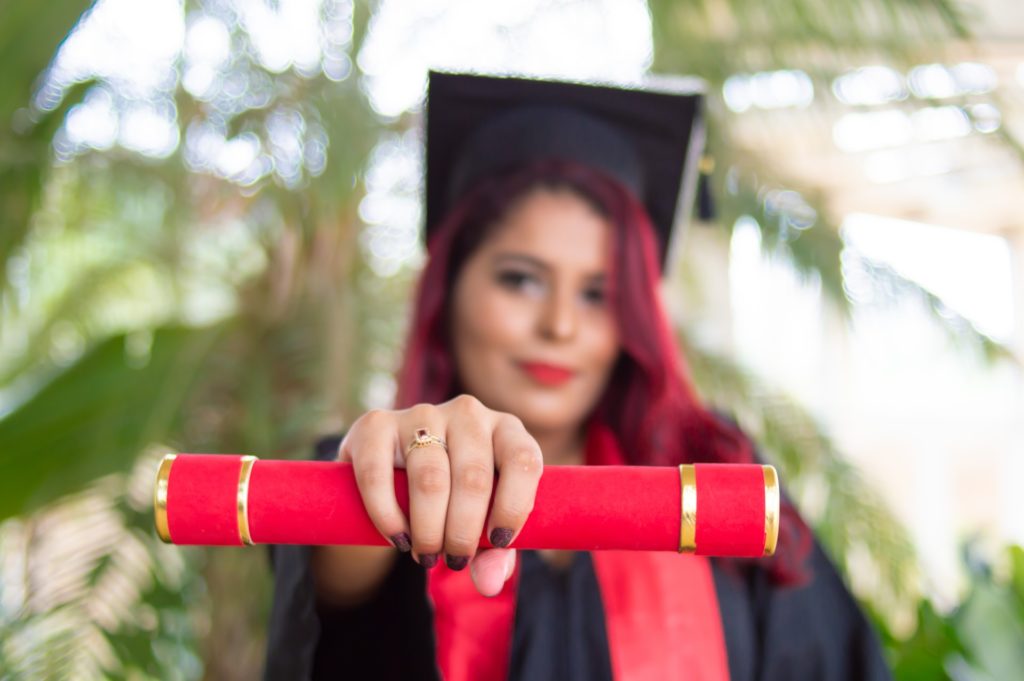 What parameters to consider in a good free course?
100% online (remote) course

Flexible learning schedules 

Self-paced Tutorials

Duration (preferably within 6 months)

Videos & Resources

Quizzes for practice

Graded Assignments with feedback

Certificate of Completion (check if paid or free)

Instructor Q&A or Forum

Language: English, French, Spanish, etc.
So, here is a round-up of the best and popular sites where you can get free certificates that add value on a Resume. In addition, below, are the Top 9 providers where you can get Free certificates that add value on a Resume:
#1: Google
Platforms: #Grow with Google, #Google Digital Garage, #Google Digital Unlocked, #Google Developers
         Popular Course Topics:
        IT
         Topics Covered:
Automate tasks with Python scripts

Using Git and GitHub for version control

Configure Cloud management, troubleshooting & debugging complex problems

IT Resources Management, systems and virtual machines deployment

Coding & GUI throttling for websites

Analyse IT problems & strategies to solve them.
These courses help you to take your career to the next level and prepare you for IT roles like IT Support Specialist or Junior Systems Administrator. Apart from that, you can also pursue other gigs such as Automation or Robotics.
        Marketing:
         Topics Covered:
Building effective Digital Marketing campaigns.

Introduction to Content Marketing, optimising conversions & Email Marketing strategies

Mobile Marketing + SEM & KPI

SEO, Social Media marketing & Digital Analysis

Storytelling & Content Creation Frameworks
Marketing is an increasingly emerging sector these days and the courses are designed for the Marketing professional in mind. However, one might also use them in related industries like Advertising and Publishing.
So, if you want to prepare for Marketing roles like Digital Marketer or KPI Analyst, you can certainly have these certifications.
#2: IBM
Platform: #IBM Digital Learning Platform
With the rising popularity of courses in Programming, subsequently Machine Learning(ML) is not a skill to be neglected.
That is to say, this entry-level course is not just for students enrolled in Computer Science Engineering or similar discipline but also relevant for anyone looking to enter the IT industry.
As a result, many IT professionals go for both the skills together these days. So, if you're willing to pursue a career in Machine Learning or Data Science, you can opt for this course. Perhaps you might be already familiar with this course but for the unversed, here are the 9 sections it consists of:
Open-source Tools + Libraries

SQL

Data Visualisation

Data Analysis

Predictive Modelling

Machine Learning Algorithms

Data Sets

IBM Cloud

Data Science Portfolio
         Topics Covered:
Hands-on practice in IBM Cloud: Data Science

Data Science & Tools for Data Science

Methodology of Data Science

Data Science projects

Artificial Intelligence & Data Science with Python
#3: Stanford University
Introduction to Machine Learning, Data Mining & Statistical Pattern Recognition
It helps you with numerous case studies and applications. Therefore, students who go for career prospects in Data Mining and Data visualisation etc can definitely earn credibility through this certification.
         Topics Covered:
Machine Learning

Linear Regression with Variable(s)

Algebra Review

Medical Informatics

Application of Algorithms in Robotics

Octave + MATLAB

Audio Database Mining

Logistic Regression

Regularisation

Neural Networks
#4: Coursera
         Popular Course Topics:
Undoubtedly, this course is the most popular course covering Python basics. So, students willing to learn programming and coding can certainly go for this course. Further, it is a great credential to have on your resume given the increasing preference for Developers in the IT industry.
         Topics Covered:
Installing Python and writing programs

Fundamentals of Python programming language

Network Application Interfaces

Data Structures

Python Applications: Data Retrieval, Processing & Data Visualisation

Data Variables: Data Storage & Calculations

Core Programming Tools: Functions & Loops

Capstone Project, Case Study & latest Technologies
        Business:
Microsoft 365 Fundamentals
        Health:
Introduction to Health and Vital Signs
#5: Harvard University:
CS50: Introduction to Computer Science
Harvard CS50 is an entry-level online Computer Science course that helps you research Algorithms and solve problems efficiently. In addition to that, the course is designed for Cyber Security professionals and helps them to get credibility for their skills.
Not only is the course a stepping stone in the world of Cyber Security. Students can explore various facets of the industry by solving problems inspired by real-world challenges. After that, they can also explore other domains such as Cryptography, Biology, Finance, Forensics and Gaming.
         Topics Covered:
Computer Science & Programming

Designing Algorithms & solving programming errors

Concepts Abstraction, Data Structures, Encapsulation

Software Engineering & Web Development

Languages: C, Python, SQL, JavaScript, CSS & HTML, etc.

Developing & presenting programming projects
#6: Udemy
The course info page claims that it can make you the best developer, freelancer, and entrepreneur and it gives you all the developer skills necessary for that.
In addition to that, it teaches you how to create a startup from conceptualising ideas to raising funds. That is to say, students who want to become entrepreneurs may find them suitable for the long-term.
         Key topics:
Developing iOS apps

Swift programming

Publishing on App store

Making GPS maps

Transcription apps, Calculator apps and Converter apps

REST API & JSON

Firebase Apps

Creating Animations
        Marketing:
         Topics Covered:
Fundamentals of Marketing & Advertising

Creating successful Content Marketing strategies

Content publishing & frequency

Creating Content & Curating Content

Identifying Target Audience & Conversions
#7: Trailhead
Trailhead is a free learning platform of Salesforce that provides certifications in the following categories:
         Key Topics:
Trailhead for Slack & Trailhead Go

Salesforce Platform Basics

Data Management

Customer Relationship Management (CRM) + CRM Strategy

Data Modelling

Sales Enablement + Trail Tracker

Slackfirst Learning

Sales Project Management
Because of the rising demand for skilled sales professionals, many sales executives constantly prefer these certifications. Therefore, most importantly candidates looking to develop a career in Sales like Marketing Manager or Business Analyst can go for them.
#8: LinkedIn
LinkedIn's popularity never ceases to be waning even in the case of online learning. The LinkedIn Learning platform offers up to 15,000 video courses in more than seven languages and comes with both free and paid subscriptions.
In addition to this, the courses are available in a wide range of categories from Business, Personal Development, Entrepreneurship and are widely regarded as essential. Moreover, since the platform ranks the content according to the candidate's background, it is a good credential to have on your resume.
         LinkedIn Learning Popular Courses:
        Business:
        Human Resources
:
Administration(HR) Online Training Courses

HR Software Online Training Courses
        Customer Service:
        Management:
        Cyber Security
:
IT and cybersecurity certifications
        Engineering:
AutoCAD: Tips & Tricks

Advanced 3D Modelling in AutoCAD 

Training: AutoCAD Essentials
#9: Udacity
Likewise other MOOCs, Udacity too is very popular for its multiple free facilities. For example, one can prepare for interviews and avail assistance from Mentors. In addition to this, there are many good quality courses from Udacity.
         Udacity Popular courses:
Agile Software Development course

Java Programming for Beginners

Object Oriented Programming in Java

Robotic Process Automation Developer
Other providers that allow you to learn Technical Skills for free:
How to apply for free certificates on these sites?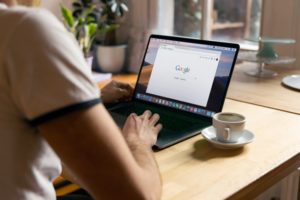 Firstly, open a web browser like Chrome, Edge or Firefox and visit any of the links that we've mentioned.

Further, after landing on the platform homepage, search or filter out courses based on your preferences. For example, 'Data Science' or 'Python'.

Additionally, browse through various courses that appear under the results.

Consequently, check the course info for which you want to enrol and navigate their course materials.

Likewise, scroll to course features and find if it provides a free certificate(s) on completion.

To clarify your choice, accept the course terms and conditions and enrol or register as applicable. Above all, start your learning journey and most importantly, create a schedule.

Many online learning portals save your progress automatically. In other words, they allow you to come back afterward and resume learning. So, try to be consistent in your learning endeavours.

Several portals offer quizzes and tests for advancement. In addition, you can also refer to the learning materials and resources for practice.

Most of the portals are interactive, in other words one may engage in online discussions, live webinars or even competitions. On the other hand, they offer you rewards and points on the dashboard. So, monitor your progress accordingly and complete assignments or tasks as required.

Lastly, at the end of the course, take part in the final quiz or test to receive your certificate of completion.
Conclusion:
To sum up, in today's Digital age because of the internet boom, students can earn free certificates that add value on a Resume.
However, as the industries evolve, students must prepare for real-life skills and not just certificates. To clarify further, students must have knowledge about how to implement them to solve real-world challenges.
Therefore, one must upskill themselves according to the changing industry trends. So, start your learning journey for free certificates that add value on a Resume and equip yourself with these most in-demand skills!