The first effect of your presence when you apply for a job is your resume. So it's fair to say that it has a big role in making your first impression. The competition in the market today is fierce. So, whenever you make your resume, the mind always seeks to make it as unique as possible. One way to do that is by making a video resume. It sets you apart and helps you showcase your communication and people skills.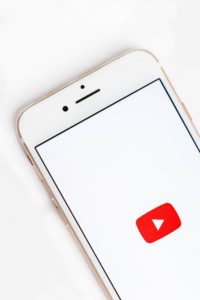 Importance of a Video Resume
1. Visual Representation
The biggest and most obvious benefit is that the recruiter gets to see who you are. Who you truly are, which is not really possible in the traditional resume formats. It makes your character easier to judge, by the way, you speak, your facial expression, body language as well as your creativity and anything that speeds up their process, so it rakes in some unexpected brownie points. The creativity shown here is very visible since it's a visual representation of yourself. So be careful with how you execute your plan in the video. There is a very fine line between something unusual but creative and a video resume that is tacky.
2. Complete Control
You make the video, so you have complete control over it. After all, your roof, your rules! Use this fact to your advantage, introduce yourself confidently, and keep it short. Just like a traditional written resume, a video resume should also be brief and to the point. Nobody wants an hour of you babbling about your career. A tip is to think of it as an elevator pitch, sell yourself, and do it fast!
Recruiters today sometimes prefer video resumes over traditional ones, especially if you are in an industry where creativity is given a lot of importance such as marketing/ advertising departments, architectural firms, interior decorator, etc. as it is seen as an opportunity to showcase their talents more freely with lots of possibilities.
Even though there are no set rules do not trail off-topic and mention the important things that a resume essentially should have, your experience, education, etc. but the fact that there are no rules is what makes a video resume unique, people can use online formats for a CV but a video resume you make completely through your imagination. 
3. Viewer Engagement
Viewer engagement is a major benefit of this form of the resume so always maintain eye contact, this instills a sense of confidence and certainty in your skills. Research about the company and write down what your recruiter would want to ask you and try answering those questions. Another advantage here is that there are no interruptions, so questions that are difficult to answer can be avoided during the direct interview. Use this opportunity to answer questions that will help you shine but might not get asked.
Important Points to Remember
Keep these points in mind while preparing your video resume.
The video is complementary to the traditional CV and not a substitute.

No matter what, it is still a little unconventional to have a video resume so if the company requested a written resume do not defy the rules as being creative is not as important as being an understanding of the rules, you do not want to portray yourself as unruly. Make sure you wear formal attire in your video as presentation is key here and if you change one aspect of giving a resume, keep the others traditional.

Lastly, an important point to keep in mind is that if you are not good with

video editing

, either do not choose this method or hire someone else to do the editing. If you are in the tech industry it might even create a

bad impression

and

raise questions on your skills

. Film it in a quiet place with good lighting and do not have a shabby looking background because, remember, presentation is key !!!
Conclusion
A video resume, when made well, can present you as an important asset to the company. I hope this helped you understand the importance of a video resume and set you on the path of making a good resume. Let us know what other topics you want to read about and All the best !!