Are you trying to make a resume with that same old technique? But still, you wish to stand out from everyone else in an interview?
Do you think it is possible when you have nothing exceptional to present to the employer? 
Nowadays the competition is tough, you are competing with thousands of applicants when you are applying for a job. As the process of job search becomes easy online, the process of getting one becomes tough.
But still, you are not late! If you want an edge over others in this increasingly competitive time and want to land more interviews, video resumes can help you. The importance of video resumes are increasing day by day. 
I know you must be down with a lot of questions, but this article will clear it all. Like;
What is a video resume?

Are video resumes for everyone?

How to create a good video resume?
Besides the answer to all your questions, you can also attend a great workshop. 
How?
Just stick to the article till the end. 
What is a video resume?
A video resume or we can say a video CV, is no less than a resume you usually have seen, a paper document consisting of all the necessary information of a candidate applying for a job. 
A job seeker creates a video resume to give their prospective employers a strong reason to hire them. It is a substitute for traditional hard copy resumes. With a video resume, you can show your capabilities beyond the capacity of a paper. 
Are video resumes for everyone?
Rather a complicated one! 
You must be thinking about whether creating a video resume is for you or not. Although video resumes are a much innovative, trending, and creative way to present yourself in front of the recruiter rather than a written resume. But video resumes are not for everyone, many job roles require video resumes while many of them don't. 
Video resumes are a demand when:
You are in a

visual or creative field

like; acting, designing, cooking, photography, teaching, etc…

You are in a role that requires you to

show your personality or communication skills

like; any client-facing role, where you need a charming personality or receptionist job.

You are specifically

asked by your recruiter

to create one. 

Your job demands a good

extrovert personality and soft skills

. 
How to create a good video resume?
Creating a video resume is no child's play, though you may be thinking how hard it can be to shoot a video and say things that I already know.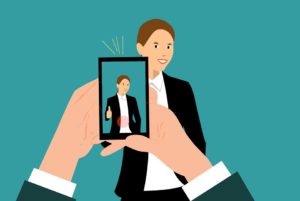 Even 'Youtubers' at their initial times fumble while delivering their monologues. 
Here are few steps you can follow to create your video resume:
1. Prepare a good script:
Not even great actors can give a shot in one go, without looking at a script. You can think that you cannot mess up your details while saying, but no one can express word to word what they have in their mind. 
So you need to go safe, and it's better to create a video resume script so that you can read it properly while shooting the video to avoid zero mistakes or fumble. You can also highlight the important lines which you want to emphasize.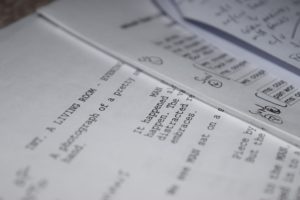 Tip~ Remember you will not get the whole time in the world to shoot a video, you have to make your video short and impactful. 
2. Choose a good background and lighting:
Shooting! The shoot itself demands a great visual with lighting and background. You do not want to shoot your resume with a messy bedroom and send them to your hiring manager. 
First, select a good background, you can use a plain white wall to shoot your video. A plain white wall complements a formal look and will also reflect the light. 
Then lighting, try to use a good white light, no bulbs, no colorful LED's it will dull your video.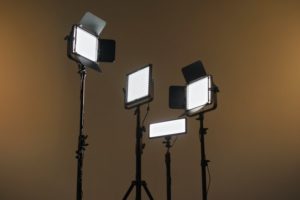 Find a good silent place while shooting the video. Any noise will break your flow and it can also overpower your voice. Then you will see that your recruiters are listening to the fan or horns instead of your voice. 
And last but not the least your dressing even if you are shooting just a resume video, don't wear casual, wear formal attire. 
3. Set up your phone properly:
Don't hold your phone from one hand and shoot the video, remember you are shooting a formal video. 
Place your phone properly at a place complementing the light, from where it can catch the audio too. The best way  is to use Tripod.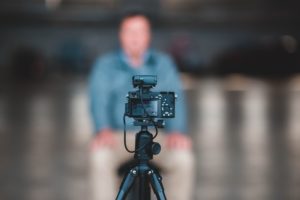 4. Editing and Re-viewing:
The most important part, whether it's a photo or a video it is important to take out the best of it and this can be done through editing. 
Edit the video properly after shooting and review it. If you find anything which is not right change it and then send it. 
Conclusion:
Shooting can be fun and tough at the same time, but shooting a video resume is tougher. Remember you are applying for a job through this video. It needs to be perfect and professional else you will clearly lose the chance. 
It can be tough to understand the whole concept theoretically but not if you get a visual explanation from a professional. 
You can follow this link and register yourself to attend a professional video resume building workshop conducted by cvDragon.