Have you ever thought of your online presence before applying for jobs? Gave it a thought?
Do you know that the very first thing recruiters do after going through your resume is checking your online presence? Most employers also ask for social links in your resume. 
 You must be thinking, what will they find? 
 Do you want your recruiter to look at your social media profile? 
If you are nodding your head in "no", then it is time for you to clean up your online presence. 
But maybe you are not a social media person! Then there is nothing for you to be worried about, right?
Maybe not. 
In some cases being on an online platform is also a parameter based on which recruiters interview candidates. So, you can not skip this by saying you are not on social media, or with another professional answer. At least you will have to start with a LinkedIn Profile.
What is an online presence?
Online presence is not much different from what the word "online presence" is suggesting to you. Being present online on any kind of social media platform, like; Facebook, Instagram, or LinkedIn with all your details is an online presence.  
No doubt that a great resume is a must to get you an interview, but the right kind of online presence is also equally important. 
Why do you need an online presence? 
Majorly all the recruiters for at least once search you to check you online. Are you still confused thinking what difference will it make? 
Job-related searches are the most searched query on google. Candidates nowadays make their profiles private or at most hide all their personal information from every platform, but this is not a professional solution. After all, if the recruiter will not be able to see any of your information, they can not put you in any bad light, right?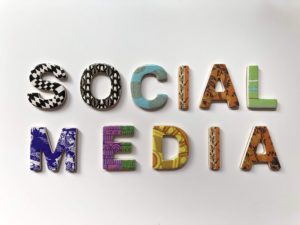 But the fact is that if you lock your profile and hide all the details, it is the biggest mistake. Most of the recruiters do not search you online only to mark your shortcomings, they actually have the interest to know about your personal branding.
Instead of hiding yourself from the recruiters, try to showcase your online presence professionally. Give your LinkedIn profile link or any other social profile link to show that you do care about your branding in the social community. Use this chance in the competitive market and earn some extra points with your online presence over others, who don't even bother looking at their online profile. 
Tips to check and clean up your online presence:-
Below given are 2 tips that will help you to make sure that everything is aligned accordingly.
1. Make sure your online presence looks the same as your resume:
Remember before they will check you online they must have read your resume, so make sure that all your details match. Whatever you mentioned in your resume should not differ from your social presence. In fact, try to confirm all the information with your resume. This way you will help the recruiters understand both your online and offline profile together.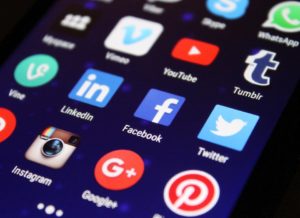 Be attentive while mentioning the dates and key facts. For example, if you are applying for a sales manager job, and you mentioned in your resume that you have a great network in your field. Then make sure that your social profiles, like LinkedIn, have that many people to show your connectivity, as proof.
It is good as well as important that you tailor your resume according to each job you apply for. But always make sure that your online presence is the same as your resume. 
2. Reviewing, setting privacy, and optimizing:
This online presence can also turn out to be advantageous for you in your job search. Make sure whatever you post your content should be unique and relatable to the position you are interested in. Go through your past posts and clear all the irrelevant posts that can put you in tough light. 
If possible right away delete them, don't just hide them. Someone can repost or take a screenshot of the post and tag you, then everyone can see that. Especially on Twitter. Making your account private also partially works.
The latest professional community in today's time is LinkedIn and not utilizing it for personal branding is exactly like wasting its worth. Now, How to optimize LinkedIn to be the best candidate?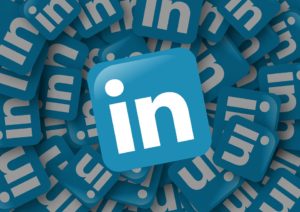 Make your profile URL more professional and user-friendly by using your name instead of numbers or any other special characters. 

Make your headlines attractive. You can see this right next to your name, so make sure to make it attractive and express your professional aspirations for the recruiters. 
Conclusion:
Online presence may seem like a less important thing to focus on, the reason why many candidates don't even bother cleaning it up. And it turns out to be the biggest mistake. 
So make sure to clean up your online presence and utilize it in the best way possible to impress the hiring manager with your branding and get the job.