What is personal branding?
Personal branding is creating a uniform public image that will display your values and past projects or experiences. 
Let's make it easy to understand with an example; we all know different celebrities, we are always curious about their work, what they are doing, what they will do next, and so on, and this helps them grow and become well-known faces.  
Similarly branding ourselves will make us known to people and this will help us grow. A strong personal brand with your ideas and essence can be a major help to reach your career goals. 
Who needs personal branding?
You must be thinking about whether you need a personal brand or not. 
So yes! If you are a fresher and looking for a job, then showcasing yourself with a personal brand is in your favour. If you are interested in any creative field or have a desire to be in a creative field, then you must need personal branding.  
Why do we need personal branding?
Your personal brand will help portray yourself in a much-organized way and will help your possible recruiters to know you professionally.
You can not meet your audience individually, hence you need to make a powerful impact with your online presence through your branding, which helps you attract your audience.  
Having your professional website gives you the benefit of housing a wide range of content you created that is relevant to employers.Plus the site alone can speak up about your skills.
If your recruiter is conscious of your capabilities, they will feel more comfortable handing you the responsibilities. 
Building a strong professional brand oriented to the companies you wish to work for will increase your chances of hiring.
Recruiters nowadays prefer creative job applications from the candidates, and a link to your website, where you brand yourself by creating your content to your preferred job type is bound to impress.
What are the ways through which you can create a personal brand?
Now that we know the three W's of 'personal branding, let us move on to the ways we can adapt to create our personal brand.
1. Personal Portfolio
A personal portfolio is where you can display the samples of your work and all the past projects you have done. Showcasing your past works and current ideas is the first step towards personal branding. 
Like every company, you can also use a website as a tool for brand building, if you want to showcase all your projects and experiences. 
Nowadays, building your website, with your personalized URL, requires almost no technical knowledge. Wix, SquareSpace, and WordPress are just a few most popular platforms which can help you.  
2. Social media
Social media is one of the most effective among all the tips for personal branding mentioned in this article, and the first step towards attracting audiences. 
You need to understand that if you are active on social media, then so are your recruiters. 
Nowadays, every 8 out of 10 people are on social sites like; LinkedIn. Which has made the connection much easier. 
Merging social media with your website or blog is a must as it allows you to promote your site to your network.  Even if you don't have a website, social media platforms will help you share your opinions.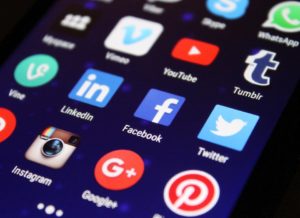 You just have to,
Include your resume summary on your social profiles (especially LinkedIn)

Join different groups on social platforms relevant to your industry. 

Follow, comment, and reach out to recruiters to ask for interviews. 

Be consistent on all social platforms and try not to use unprofessional usernames or photos.

Be professional with words while commenting. Avoid using slang. 

Always be clear about your goal, and regular with fresh content to funnel the right audiences.
3. Public engagement 
Having your website and being active on social media will help you get noticed amongst the recruiters. But if you want to go further in establishing your name and personal brand, you can always look for other opportunities that will help people know you better. 
You can attend various business networking events, and you can make connections with industry experts. 
This may not give you huge fame but will help you build name recognition within industry circles. And people in those circles are the ones who will hire you. 
4. Role of resume in 'personal branding'
You can also use your resume for your branding. Besides the fact that your brand helps in identifying your strengths, it also puts your resume to the top and helps the employers see your uniqueness. 
Consider several of your best works and how you contributed to them. 
Your branding statement can be listed between the Contact and the Experience section of your resume. 
Once you detail your experiences and past projects on your CV, try to give the links of your social handles, or your website. Your online presence will give your recruiters a glimpse of yourself.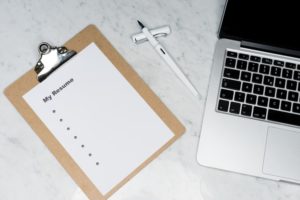 Conclusion:
Your powerful personal brand speaks for you before you do. People meet your brand before they meet you in person, through your website, social media, or any other media. A brand is an important part of your career. 
Following these tips for personal branding mentioned above will open the door for your desired job. Personal branding is everywhere, online and offline, and comes from everything you say or create. 
Discovering, creating, and building your brand may seem challenging but is also a rewarding process. If you want to be hired under a great industry you need to be great with your brand, not just good.