Before jumping into creating a resume or writing a resume, it is important to know about the various resume formats available. There are mainly 3 types of resume formats that are commonly used. In this article, you'll know about the three common resume format examples.
1. CHRONOLOGICAL RESUME
A chronological resume or, as referred to sometimes, a reverse chronological resume, is the most standard format of a resume. It lists your current job at the top of your work section, followed by your earlier experiences in chronological order.

2. FUNCTIONAL RESUME
A functional resume helps frame the applicant in terms of skills and abilities that are relevant to the job the person is applying for. It ignores when and where the skills were learned. Outlining the work history is optional. 

3. COMBINATION RESUME
It is a combination of the reverse-chronological resume and functional resume formats. The focal point in the combination resume is the skill section.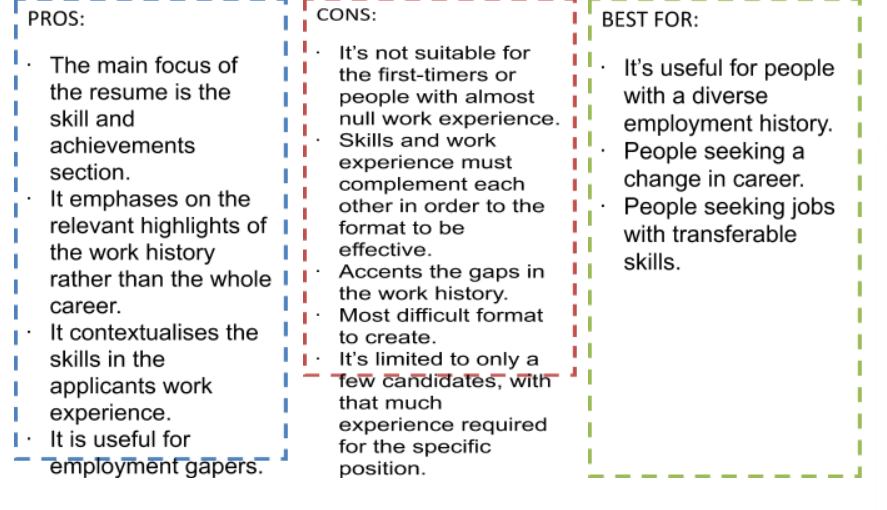 SUMMARY