A section of interests and hobbies is optional yet important in a CV(curriculum vitae) or resume. Some recruiters think it as a good option, as it reflects the potentials of a candidate but some think it's not worth mentioning. This is the reason why even candidates get confused most of the time, whether they should include a section of hobbies on a CV or not. 
But no need to get confused. 
It's up to you if you want to add a section of hobbies on your CV or not, as personal hobbies also help in professional development. So you can not say that putting a section of interests and hobbies on a CV  is not a good option. 
It also helps the recruiter to know the other side of your personality, and to judge you in a better way. For example; if you do not have much knowledge of the field you are applying to, then you can add similar interest complementing the job profile to give your CV an additional volume. Even if you do not know something there are still things you are knowledgeable about. 
What are interests or hobbies on a CV?
Hobbies are something that you do regularly with all your passion no matter how exhausted you are, like maintaining a journal or diary at the end of the day. And interests are what you like doing, regularly or on an irregular basis. 
Examples of hobbies you can add on a CV/ Resume;
Cooking or Baking

Writing 

Reading 

Painting and Crafting

Mental and Muscle building exercises

Playing 

Traveling 

Singing and Dancing, etc.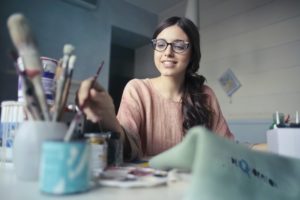 Examples of interests you can add on a CV/ Resume;
Traveling

Photography 

Event organizing 

Joining social rights groups or animal rights group 

Sewing 

Gigs 

Public speaker/ Motivational speaker 

Making videos, etc.
Still confused, about what and how to put it? cvDragon will help you with this, create your CV under professional expertise with a flowing step-by-step process. 
The icebreaker:
Your hobbies and interests can also work as an icebreaker during your interview. This is not for persons with more than 5-6 years of experience, but for freshers or persons with almost no experience in any working field. 
Let's say you are going to apply for a job as a web designer. Now your CV shows your hobbies and interests section which does not include designing, crafting, painting or any of these, now if you do not have a basic interest in designing, how will you professionally work the same. 
Now on the other hand, if you have all of them, it can be a medium for the recruiters to start a conversation with you and you will also feel confident discussing a topic of your comfort zone. 
Example showing Interests and Hobbies on a CV:
It can be difficult for you to understand the whole concept in a written manner, so here, we have a created CV with cvDragon's professional resume-building application for your better understanding of the section.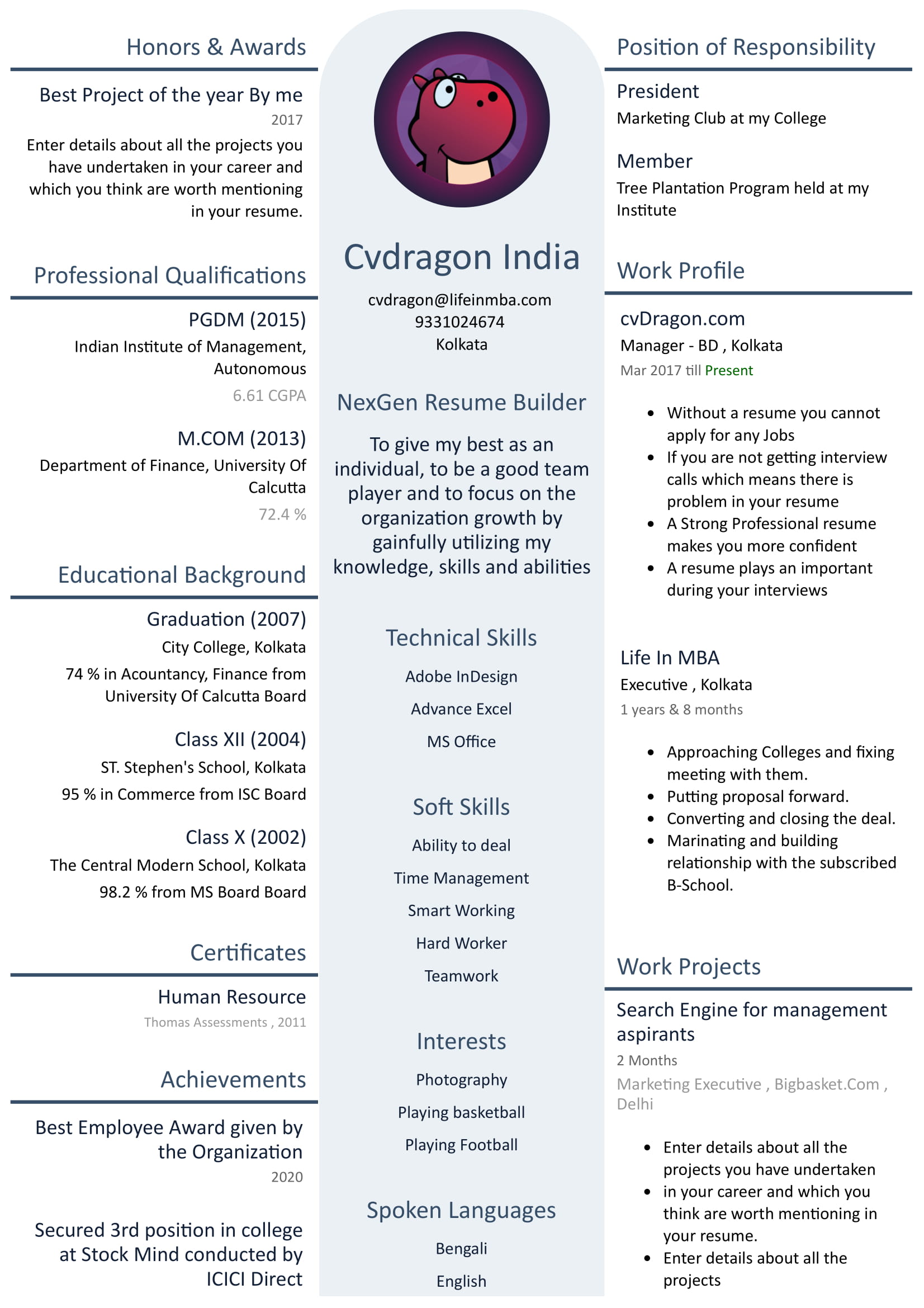 Interests and hobbies on a CV that shows competitive spirit:
Competitive interests and hobbies on a CV shows ability to achieve goals in a person. 
The competitiveness of a person shows the resilient nature, which can be an up point for roles that involve leading as he must believe in himself more than others. 
Competitive resume hobbies show a person's teamwork and commitment to the team in the time of pressure. 
Examples of competitive hobbies you can add in your CV/ Resume;
Chess

Cricket 

Swimming 

Badminton 

Climbing

Cycling, etc.
Observational hobbies on a CV:
Observational hobbies show the ability of a person to sit and examine. 
People with good observational skills are capable of analyzing small changes. Jobs that require precision and perfection like design, coding, planning, etc. can turn out to be perfect for these people. People with good observational skills and interest can also point out flaws in other people's strategies and body language. 
Examples of observative hobbies you can add in your CV/ Resume;
Birdwatching 

Photography 

Meteorology 

Fishkeeping, etc.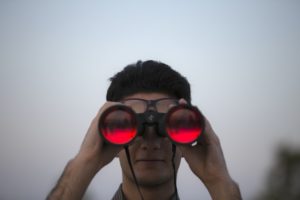 Some add-on tips: 
⇒ The unique resume hobbies list like coffee brewing, haiku, quilting, making soap sculpture, etc. these skills are good for special circumstances wherein you are required to apply specifically in these areas. But it's best to avoid them on your resume if you are applying for a managerial position, that requires business-friendly skills. 
⇒ Adding the right information will make you a perfect fit for the team and position you are applying for. 
⇒ Never include any offensive, odd or undesirable information. You are not under any obligation to mention all the activities, give information that keeps you in a respectful light. 
⇒ Certain activities have no place in your resume, no matter how huge and achievable it is for you. Like participating in political campaigns or partisan groups, these are off-limits unless you are applying to an organization for a position having similar viewpoints. 
Conclusion:
Hobbies on a CV to be or not be is a question worth a discussion. But it is totally upon you whether you want to mention your interests and hobbies in your resume or not. Though you need to be wary of certain things while mentioning the hobbies and interests on a CV, which is all mentioned above.
These hobbies and interests can be a positive asset if it is accurate and will mirror your personality on your resume.