Unless you are one of the lucky people who are working with their dream job, searching for a new job can be frustrating and time-consuming as well. People use numerous tactics to search for jobs but they barely get their dream job. Only sharing your resume with different companies will not help you land your job, you have to think out of the box. The current competitive job market is forcing candidates to be inventive and more creative while searching. You can make your job search easier with these job search tips. 
And the job search tips mentioned below are applicable to all job seekers, from those just starting out searching for their jobs as a fresher to those who have good experience.
1. Prepare yourself for the journey:
The first truth you probably do not want to hear but job searches take time, sometimes less but sometimes a lot. Finding a perfect job in which you can fit is not easy, sometimes it takes months. 
Hence, mentally prepare yourself for the journey, so that despite wasting your time being discouraged you can focus on the search process until you find a perfect job for yourself. 
2. Move beyond online applications:
In this increasing competition where people are taking online platforms, like; LinkedIn to search for jobs, you will have to move beyond online applications if you want to fasten your process. Meeting people in person beyond the internet barriers will not only increase your chance to get your dream job, but it will also impress your hiring manager (link).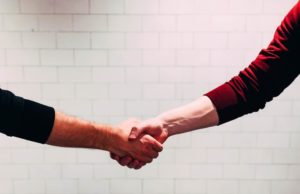 Don't just sit back and relax after applying for the job, always take follow up on your application and make the first move, to show your interest and enthusiasm for the job. The idea is to meet people in person and establish your contacts. Impressing your recruiters at this early stage will help leave a good impression. 
3. Don't use your old school resume:
Most job seekers create a single resume showing all their skills and experience. Then they send that single resume to every job opening they find, which obviously have similar interests and skills. Showing more of your skills and experience on your resume is good to impress the employer, but sometimes showing some unnecessary or irrelevant details can also decrease your chances. 
Modify your resume according to the job description you will apply for. And making separate resumes for different job roles proves to be best. Forget about the old-time when one resume was enough to apply for different jobs. 
4. Thanking your interviewer:
Little gestures leave great impacts on people you meet.
You must be thinking why do you need to thank your interviewers?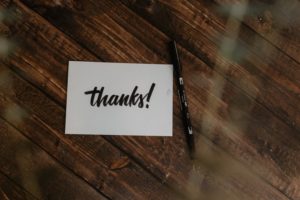 Interviewers are also normal people like us and they are taking out time from their busy schedule to find the right fit for the job position. Appreciating their efforts by sending a thank you note makes us stand out.
5. A good career story wins the match! 
Remember the job world is the market and you are a product, you have to sell yourself, to secure your future with a job. 
The best way to sell yourself is through branding. Your brand story is the key to make you stand out from others, creating a good career story will help the recruiter understand you properly and will save their time. Clearly explain your career history, putting in front those which are recent and important, and explain your job history and what impact it left on you. Dig the specific details only if necessary or asked by the recruiter. Remember you will only get 3 to 4 minutes to explain everything. 
6. Practice makes a man perfect!
Last but not least is to practice. No matter what you do, whether it's about drawing or giving interviews, whether you are 4 or 40 practice is the key to every success. 
Maybe it is not the first time you are giving an interview, but still, it's good to practice. Interview skills need practice, the more you will practice, the more you will be fluent and confident at the time of a real interview. You can ask any one of your family members or friends to conduct a practice interview session. If you want professional help you can even do that, there are people or organizations who conduct professional practice interviews. 
Create the whole interview scenario like the original starting from your attire to the whole setup. You can also ask your practice interviewer to prepare some surprise questions so that you can measure your practice accordingly.
Conclusion:
Whether it be a job interview or job search, nothing is easy, in fact, job searches are much tougher than getting one. 
The above-given job search tips will help you search for your dream job with ease. Job search follows a lot of things, like referrals, demands, technology, smartness, etc. but all your efforts will be worth it once you get your dream job. 
If you are facing any problem creating your resume to search for a job, you can get professional help from cvDragon.