The hiring process is the place to show your eligibility for the job, by showing your skills, experience, and qualification, and surprisingly only a paper can do this for you. Both the documents have the same intent and purpose but they still have some marked differences. The difference between a cover letter and a resume is important for you to understand, as it is the only thing that can help you get your dream job. 
This article will cover what you should include in a cover letter and a resume, and the difference between both the documents. 
What is a resume?

What is a cover letter?

Difference between cover letter and resume.

Sample resume and cover letter. 
What is a resume?
A resume or CV (though both have some marked differences but have the same purpose) is a document we carry to every job interview. Plus this is the very first thing an employer wants to see before interviewing anyone.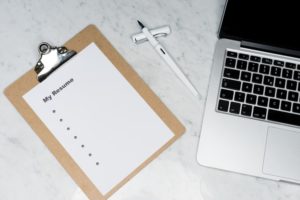 You can assume that this is the most crucial document and on the basis of this hiring managers will decide upon your candidature. 
What is a cover letter?
A cover letter has the same intent as a resume but with some basic differences in features and content, that we will discuss below.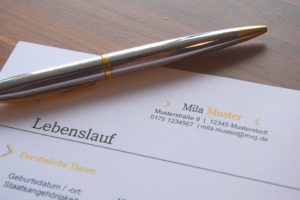 A 'cover letter' or 'cover letter for a job' is a document that has the 'full detail' of our skills, experiences, and achievements. Moreover, the additional detail that we can not provide in the resume due to any professional reason, but is important to show or explain, can be explained in the cover letter.
Difference between a cover letter and a resume:
1. Your resume is a general summary of your job experiences, but at the same time, your cover letter is a summary especially for the recent job you are applying for. Let's get in detail!
2. Your resume is a document that quantifies your job history. It summarizes every important detail in points, including your past jobs, educational qualifications, skills and interests you have, certifications, and every other aspect of your career background. 
Commonly a resume format includes;
Basic information,

Educational background,

Applicable skills,

Qualifications,

Achievements,

Summary,

And other relevant information your job profile demands. 
Whereas, a cover letter format commonly includes; heading, greeting, explanation of:-
How you found the job?

How you will contribute to the company?

Your future goals, and other relevant and additional information you want to provide to the employer. With a sign-off at the end. 
3. Typically, a resume has some professional restrictions in it, like; mentioning key points and highlighting important key points for fast understanding. This is because hiring managers scan resumes and key points will be beneficial as it has much better readability compared to long paragraphs. 
Whereas, a cover letter highlights the skills and qualifications you have for the recent job you are applying for. It can include any necessary additional detail you need to show to the employers. And it can also detail the key points of your cover letter. Basically, you want to show off all the capabilities you have that make you the best fit for the job.
Try to quantify the detail as much as possible in the resume but keep it to the point so that it doesn't look clumsy. But you can take this advantage of explaining, in the cover letter (if it is worth it). 
~TIP- Try to use third person form and fewer words while writing a resume.  Instead of writing, "I managed and handled the whole team during a project at XYZ company" you can write, " Managed a team project with 8 members".
Conclusion:
Hope with this article you will be able to understand the difference between a cover letter and a resume so that you will not end up repeating the same details everywhere. 
Although both the documents have the same thing to do, still the difference between them can be a tricky part where you can lose the game! While writing your documents, one thing both demands is professionalism and personal touch. 
So make sure to customize your cover letter and resume to the best of your ability. And for any kind of expert help cvDragon is there for you.