Interviews are the sole hurdle between us and our desired jobs and they can make even the most confident of us anxious and nervous.
Being said that, we all have heard of a phrase that the first impression is the last impression and interviews are the first impression we make on our prospective employer. So you know how important it is to make a good impression in interviews, else you can even lose your chance. 
As a candidate, it is highly unprofessional to make common interview mistakes, and if you do not want to look unprofessional in your next interviews you must follow this article. 
Interview Mistakes to Avoid:-
1. Dressing:
The most important and the very first thing anyone notices in a person is their dress-up and their way of carrying an outfit, if you are not comfortable with any attire you can never make it work for you.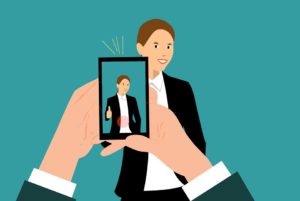 Interviews demand a professional and neat look, although your attire may vary according to the job position you are applying for. You need to look fresh and well-dressed for any interview. 
2. Arrival:
On-time arrival is very crucial for interviews.
We always hear that arriving late for any important work follows harsh outcomes. But the least expressed fact is that we should not even arrive too early for interviews. 
Arriving too early for interviews may make us look desperate or opportunistic. The interviewer must have planned the whole process, and they can not just bump into things out of the schedule. 
3. Using phone during the interview:
Imagine you are discussing something really important with a person and suddenly in the middle of the conversation that person starts using the phone, how will it look? 
Rude and absent. 
If you use a phone in the middle of the interview it looks rude and unprofessional. It makes the recruiter feel like you are not interested in the job. For the same reason do not answer calls or make one, unless it is more important for you than the job interview. 
4. Going without preparation:
Preparation is the key for every best thing to happen, whether it is about playing or giving an interview.
Imagine leaving the job position just because you have no answer to their questions. It is highly unprofessional to walk into an interview without preparing properly for it.
And it is even worse to go without background researching. Background research includes the company's history, about, mission statement, and job position.  
Before going for the interview, the first thing you should do is research the company and the job position you are applying for. Don't forget to go through the company's social media handles. 
5. Improper resume:
As you must know a resume is the first parameter through which employers set interviews with candidates, so always carry a resume in interviews.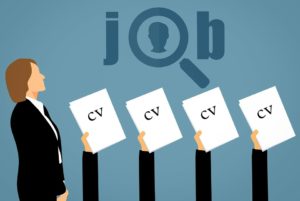 They may ask you to fill up a job application, in such a case you need to remember all the details mentioned in your resume, so cross-read your resume properly before interviews.
Preparing for different resume-related questions, employers ask in interviews is also important. Don't let the interviewer stun you with questions, like; walk me through your resume. 
6. Attention:
Sometimes interviews can run long but it is important to be attentive throughout the interview. Do not let yourself lack interest, no matter how boring interviews get. But lacking interest means lacking the chance of getting the job.
Pay attention to the interviewer and respond to all their questions and it's best to make eye contact while talking. 
7. Too much talking:
No matter how warm and welcoming the interviewer behaves, don't forget that the interviewer is meeting you for a professional purpose and he has no interest in knowing your life story.
Stick to your answers in a very professional manner and do not ramble. Otherwise while talking about the job profile you will get sidetrack and will end up confusing the interviewer. 
If you want to impress the interviewer, keep your answers short, to the point, and understandable and answer only those questions which they ask. 
8. Badmouthing: 
One of the biggest interview mistakes is to bad-mouth your boss or co-workers in the interview. 
No matter how true it is whatever you are saying about your past employers but bad-mouthing can be dangerous. You don't know who your prospective employer may know, including that boss who you think is an idiot.
The interviewer may ask you this kind of question that can trigger you to speak up but you need to behave mature and wise in the interview.
9. Messed up body language:
Sometimes your gestures and postures speak louder than words. Here are general tips for good body language:
Posture– Make sure you sit straight and not relaxed with wide-spread legs, it looks indecent and inappropriate.
Eyes– While talking, make sure to make good eye contact with the employer and avoid staring at the cabin or the office.
Hands– Either keep your hands on your lap or if using hands to convey a message make sure you don't seem too expressive. 
Smile– The best way to impress someone with a positive attitude, a smile makes you look good, positive, and confident. 
Handshake– Make a strong and firm handshake, it makes you look confident and decisive. 
Conclusion:
The interview process can be extremely stressful and difficult. You must have heard the phrase people learn from their mistakes, you may have made mistakes in the past but now that you know all about them, it will be a bit easy for you to deal with interviews. 
From your side, you will be all set to face the employer without any hesitation. We hope this article has helped you to understand some common interview mistakes and how you can avoid them.