A resume should be able to highlight your achievements and accomplishments, not references. Earlier recruiters used to expect hobbies, age, photos, personal identification, etc. in a potential resume. But now, thanks to the resume police, applicants need to add only the relevant information.
Resumes need not be longer than 2 pages as the empty spaces in the resume are as valuable as real estate investment. Your resume is the first contact you make with the potential employer – it may either take you to the next step or break any chances of landing the job. Avoid resume mistakes that could cost you your dream job.
REMOVE THOSE DULL, LONG, BLAND SENTENCES
Passive sentences take up more space in a resume than any other element. Obviate the Yoda talk and replace it with clear and active language. For instance, "responsible for controlling the inventory at the IT department" may be a lame sentence. It sounds better and shorter if you add, "Optimized the IT department's inventory." Focus on your achievements and accomplishments instead of the job descriptions.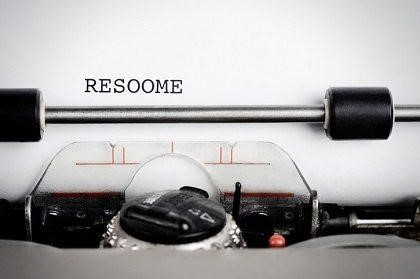 GET RID OF THE WEIRD DESIGN
Yes, word has numerous pre-populated resume designs. But those weird, fill-in-the-blank boxes are clunky and plain odd. Use simpler themes and formats that focus on section headers, use of lesser tables, and more bullet points. Whereas, on the other hand, your resume should stand out. Hiring a professional resume writer to format your resume and the cover letter will help prevent the redundancies and flaws in the design.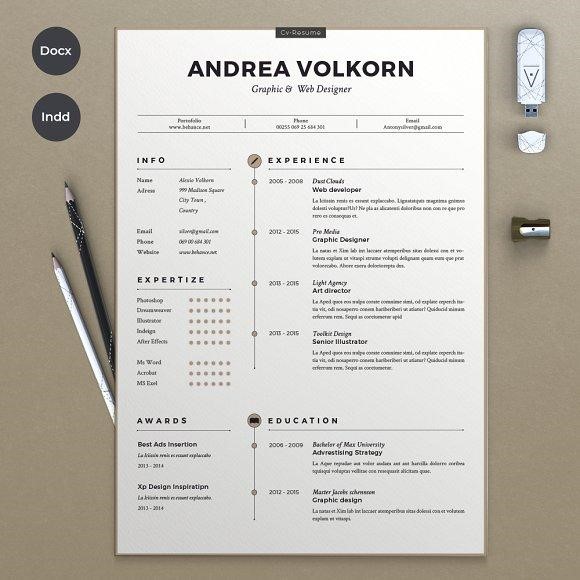 LIMIT YOUR WORK EXPERIENCES
If you're forty years old and raised 3 children, there is absolutely no need to tell this to anyone, as the bitter truth is that the hiring managers often prefer young and fresh workers. Age is often the disqualifier for landing the job. Corporations believe that older and elder employees cost more and work less, but it's not true. The younger counterparts cash in on this. Remove the following to hide the age:
Don't mention the experience of more than 10 years.

Don't mention the date of birth or age.

Don't draw attention towards the certification, education, or training that occurred more than ten years ago.
CHANGE YOUR EMAIL ADDRESS
If your email address is unprofessional, change it. Sexybamablonde23@hotmail.com might seem cute, but it isn't. Career coaches suggest using your name as the mail prefix. Many of us may find this difficult. Use initials or middle name or area code. Here are a couple more suggestions:
Don't use someone else's email address

Try to include your name within the email

Don't use weird prefixes

Be consistent 
COLLEGE WAS ABOUT EDUCATION AND NOT THE OTHER ACTIVITIES
Be consistent. It's easy to overcrowd a resume with unnecessary information. Everyone wants the employer to understand all the great stuff about them. Resist the temptation to stuff your resume as the resume is likely to never get read. Employers receive thousands of resumes a year and they can't read every college activity listed. Most likely there are two kinds of resume – recent graduates and not so recent graduates. Recent grads are more likely to cram unnecessary information.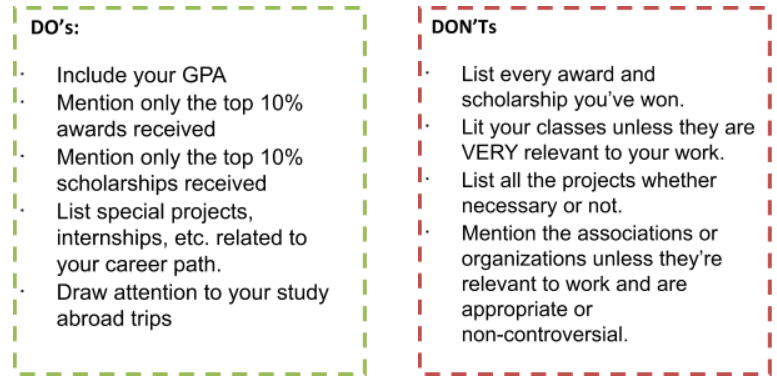 SUMMARY
Hiring managers only ask for relevant information appropriate for the job you're applying for. Cramming too much information can cost you an interview. Firstly, the resume shouldn't be longer than 2 pages as the recruiter wouldn't have time to read thousands of resumes that come his way over the year. Secondly, obviate long, dull and plain sentences that are used to make the resume longer.
Try to use more keywords and straight and fine language. Use simpler themes, more bullet points, and lesser tables instead of the fill-in-the-blanks odd theme. Thirdly, avoid mentioning your age and experiences that more than 10 years ago as the recruiters prefer a fresh mindset. Fourth, using an email with weird prefixes is always a red flag. Hiring managers suggest that emails should always include your name. Lastly, the employer asks for only the relevant information required for the job, i.e., do not mention all the activities in the college.