An internship is no less than a proper job but is more like a learning experience for people. An internship can be defined as a short-term working experience different companies and organizations provide for students, freshers, or for working women.
It helps the interns gain good experience and knowledge of the field they want to work in the future. Ideally, interns utilize their free time working on different projects, learning about field works, making connections, and developing different skills, like; soft skills and technical skills. 
Why are internships important?
Some people think that internships are not worth it, and can not offer any growth opportunities. 
But in reality this is not true.
Internships' meaning in genuine terms can be understood by only those who have tried it. 
1. More job opportunities:
As you need a step-by-step process to clear your academic field, like; tuitions, pre-schooling, and play-school, similarly to swipe up the opportunities in the job field you need internships. 
2. Helps in developing skills:
Internships not only help you gain different skills and knowledge of various fields but also helps you polish your existing skills. 
3. Increases efficiency:
"Practice Makes a Man Perfect", we have heard this phrase a lot of times, but there can be no better fit of this phrase, and no better chance can be there to polish and practice your skills then with internships. 
4. Helps in figuring out your interest:
One more least expressed yet strong benefit of an internship is that you get the chance to figure out your career path. With experimentation in different fields without any commitment during an internship, you understand each work, and you can figure out what you want to do in your future. Even if you are still unclear about what you want to do, you have one clarity, that is, what job profile does not suit you.
5. Adds volume to the CV
The skills we acquire and the certificate and recommendation letter, adds volume to your CV, which helps in your future jobs. 
Are internships paid or unpaid?
Internships can be both paid and unpaid, but you get certificates, recommendation letters, or performance-based stipends after the internship.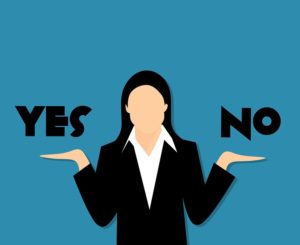 Talking about payments, it widely varies in the industry. Tech and finance industries tend to pay well, while journalism, fashion, and other nonprofit fields often pay low (or not at all). 
Now let's talk about unpaid internships. A pretty uncontroversial stance is that people should be paid for their work, although it's fair enough, the fact is that some work we do as a fresher pays us in knowledge, not in cash. 
Suppose you have a dream of becoming a fashion designer. Now to be a great fashion designer you need to know all the steps included in becoming a fashion designer, and for that, you have to work with a good fashion industry to gain knowledge about the field. 
In such a case paid or unpaid never bothers you, as your passion always overpowers your pocket. 
The process of finding a good internship may need some digging, but it's all worth it once you find the right fit for yourself.
How to find internships?
There are different platforms to help you find a good internship. To get you started we have listed down 5 platforms to help you find an internship.
1.Google-
One of the most popular and convenient ways to find jobs and internships. You simply have to type, like 'internship near me' and google will show you the most prominent results according to your searches. 
2. LinkedIn- 
The most professional website, everyone must have heard of, LinkedIn. This not only lets you build an industry-standard professional profile but also permits you to search for internships and jobs right from their website.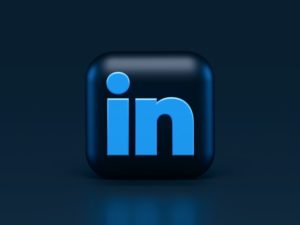 3. Student Conservation Association (SCA)- 
Although SCA is not an internship search website it does offer some internships and youth programs for adults and teenagers. 
4. Indeed- 
Being a great job search site, it is also a good internship search site out there. While looking for internships, indeed can be a good option to start from. 
5. Internshala
– 
Last but not least, Internshala, a strong recommendation. A widely used and the most promising internship search site. 
You can search for internships according to your preferences, by just filtering your options. It's genuine and stocks a lot of options for you. 
Besides this, there are numerous other websites and apps you will come across while searching for internships. 
Bottomline:
Jobs or internships, both are equally important. If jobs are important to earn money, internships are important to learn skills and gain knowledge. 
Internship meaning varies from person to person, for some people it's just a way to pass their ideal time but for some people, it's a bridge to move forward towards their dream job. 
Have you tried one? 
If no, then go apply for an internship to boost your career. 
So all the best for your internship search, hope this article will help you understand the whole concept of internship and how you can benefit by doing one.