A common interview dilemma these days is how to make memorable first impressions in the corporate world. Hence, we often resort to grooming for this purpose.
Moreover, the concerns are important for male applicants who want to cast their best interview perception. As a result, you must be cautious about the image you're leaving behind as an individual.
Therefore, here are some essential Grooming Tips and Dress Code for Males that can ease their woos and help them achieve this objective.
According to an independent survey, "impressions happen in one-tenth of a second and once formed, it is tough to alter them."
Interview Grooming Advantages:
Practicing proper grooming habits makes you appealing and dignified. As a result, you gain confidence and earn the respect from Recruiters that enhances your self-esteem.
Further, it reduces anxiety about your appearance and helps you focus on the interview.
Top 5
Grooming Tips and Dress Code for Males:
#

1

:

 Trim your Beard or Moustache

Most importantly, do not walk in the interview room with a messed-up appearance. Facial hair or an unshaved moustache can make you look appauling or disgusting.

Below, are some steps you can follow to look neat and clean for appearing to the interview:
For a clean-shaved look, shave your beard or moustache properly. Additionally, trim down excess facial hair near the ears and nostrils.
Meanwhile, you can also sport some facial hair with a clean moustache or a nicely-shaped beard.
Apply aftershave and remove any sharp edges that are visible.
#

2

: 

Hairstyle

Avoid trendy hairstyles and hair colours that are appropriate elsewhere but not for an interview.

Below, are some tips on grooming your hair to look your natural best during interviews:
Visit the salon and get a haircut done. Ensure, you don't have long hair falling on your face during the interview.
Use a comb to brush your hair nicely. Apply shampoo or oil to reduce dandruff and rigidness.
Embrace a natural look, keep your hair in shape with styling products like hair gel.

However

, do not apply too much as it's counter-intuitive.

Do not tie bands or handkerchiefs on your forehead to look stylish. Moreover, also don't wear a cap to an interview.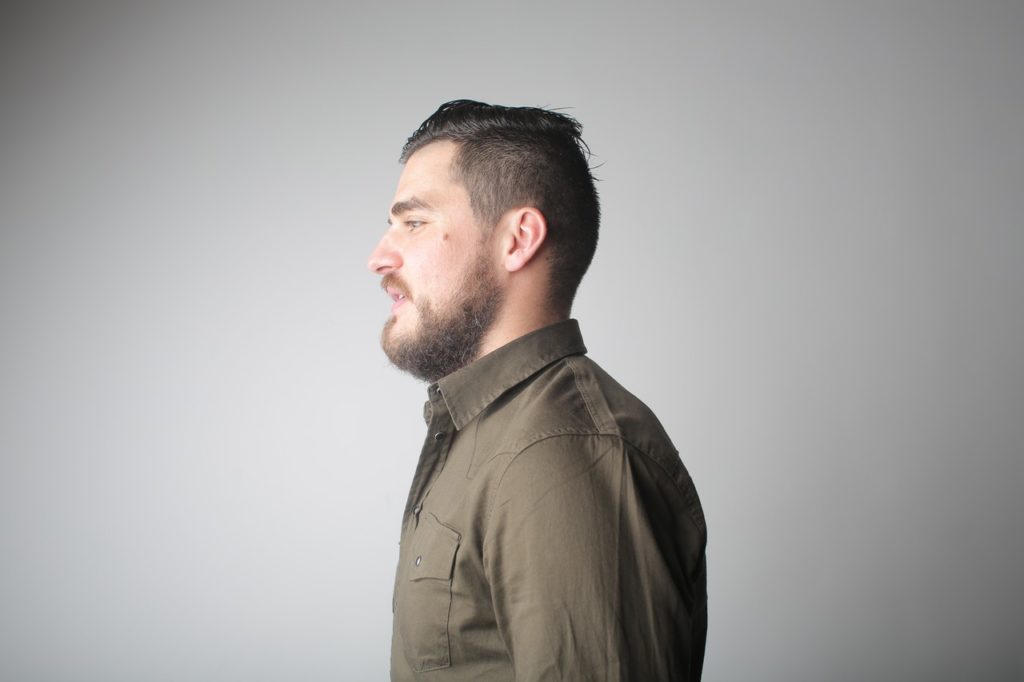 #

3

: 

Freshen-up for the Interview

Above all, looking stale and pale is not accepted in an interview. Try to look presentable and energetic even if you're not confident about your looks.
Unless it's an interview for a Steward, Model or something similar, remember that Interviewers are not concerned about attractiveness.

Below, are some tips on how to look your natural best during interviews:
Prevent exhaustion, take ample rest and sleep before the day of the interview.
To feel energized on the interview day, go for a walk, exercise or meditate as per your preference.
Refresh yourself by rinsing or cleansing your face with face wash (if necessary).
Trim your nails if they're long and dirty. Keep them clean throughout the day so that Interviewer(s) can shake hands without hesitation

.

If you like applying makeup, keep it mild and subtle.
#

4

: 

Use a pleasant Perfume

Certainly, do not avoid the shower even if it's cold as it's important for your hygiene. If necessary, use mild deodorants to reduce body odour.
Additionally, use pleasant fragrances or perfumes to amplify your mood or vibe. However, avoid colognes, overwhelming scents or applying too much before the interview.
#

5

: 

Breath freshness

Certainly, having bad breath during an interview is a disgrace and annoyance. Moreover, it can result in unsavoury consequences like the Interviewer telling you to leave or wrapping it up early.
Therefore, follow good dental hygiene and keep your breath fresh. Use breath mints or mouth fresheners (if necessary).

Below, are some steps by which you can ensure freshness in your breath during the interview:
Avoid smoking, alcohol consumption or any other kind of activity that produces a foul smell

.

Brush your teeth properly

and follow good dental hygiene before arriving for the interview to smile without hesitation

. Further, you can use a toothpick and use the washroom to

remove food leftovers stuck in your mouth

.

Most

importantly

, spit out any chewing gum, candies or toffees you've been having.

Always

carry a water bottle and keep yourself hydrated

. Moreover, quench your thirst when needed and prevent your mouth from going stale or dry.
#

6

: 

Dress Code or the Outfit

Certainly, Grooming isn't complete without the ideal outfit. To look your best in the interview, select an outfit that complements your grooming for a good Interview impression.
However, your outfit should abide by prevalent Dress Codes and therefore, change depending on the office setting.

For instance, wear formals in corporate industries like Banking or Financial services. Consequently, go for business casuals in industries like the IT sector. On the other hand, for startup ventures: casuals or business casuals are acceptable.

Below, is a guide on how to select the right attire as per your grooming:
Wear modest outfits like the formal shirt and trouser. Alternatively, you can appear in light-coloured suits paired with cotton pants.
During winter, choose woollens like sweater, coat, jacket or blazer. Select what you prefer but do not appear in hoodies for the interview. If necessary, wrap a muffler around for warmth.


Consequently,

if your feet smell, refrain from wearing socks

.

Look sober, button and tuck-in your shirt properly with a belt. For the best results, wear a tie that compliments the colour of your shirt.
Do not appear in denim or jeans for the interview.
Look descent in full-sleeve shirts that are either plain or micro-check. Avoid half-sleeve dresses like T-shirts with slogans or messages.
For a classic look, wear a leather or digital watch on your left-hand wrist. Avoid lockets, chains or amulets during interviews.

If you wear jewellery like cufflink, rings or tiepins, keep them minimal and plain.

Wear formal footwear like leather boots or shoes. On the other hand, choose keetos, oxfords or loafers for more comfort.
Avoid sneakers, flip flops, sandals or athletic shoes.
Carry a file folder, briefcase

or

small

laptop

bag for your documents

. Consequently, you can use paper bags too but

avoid shopping cases and plastic covers

.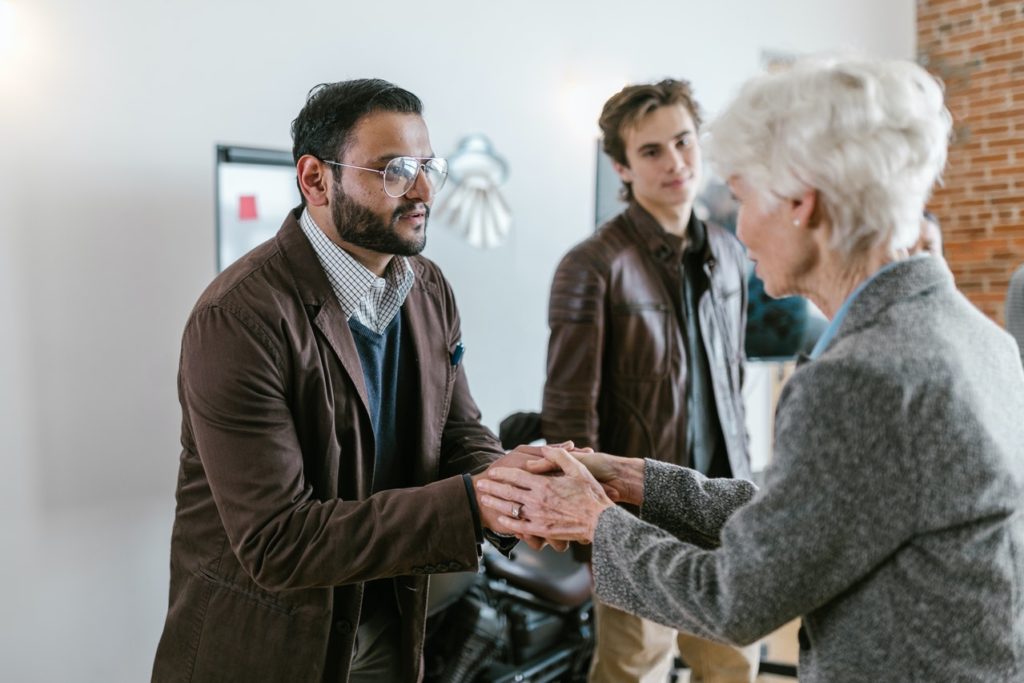 Conclusion:
To sum up, today's workplace is filled with challenges. So, getting there requires you to follow the Grooming Tips and Dress Code for Males. However, if you are struggling to present yourself on the interview day, these guidelines will ease your tension.
When it comes to the interview Dress Code, the 'one size fits all' approach doesn't work always

.

Therefore

,

check the attire beforehand,

see if it fits properly

 and choose what suits you best.


Further, ensure your shirt's armhole falls flat (on the shoulders and cuffs) but not behind your wrists

.

Press or iron

freshly-laundered

clothes

and garments. 

Additionally,

polish and clean your shoes

a day in advance.

Remember, that the

Grooming Tips and Dress Code for Males will vary

greatly

depending upon various factors

.




To name a few likewise are

location, industry or company

and

seasonal influences

.
If you're still confused, contact the HR personnel or the Interview Coordinator who approached you with the offer. Ask their advice on what they recommend to wear. We wish you all the best and hope the Grooming Tips & Dress Code for Males will be helpful in your next interview!