Job seekers always have to worry about their resumes, after all, a resume is the document that will reflect themselves, and based on that employers will decide upon their candidature. In this worry and hassle candidates often miss the smaller resume mistakes looking and correcting for the bigger ones.
No doubt that the structure and content of the resume matter a lot. That's why people consider online tools to recheck their resumes. But unfortunately, minor faults turn out to be a blunder on their resumes. Like, miss-spelled spellings, wrong punctuations, placing of punctuations, or some other mistakes. Unfortunately, that's the reason that you can not blindly trust online tools for rechecking. Thus, proving that proofreading is very important.
Resume mistakes, online tools miss:
Below mentioned are six such errors that commonly every online tool misses. 
1. Commas:-
It's common for every resume writer that they forget to mention commas after an introductory clause (in a sentence like "Launched during a growthful time for writing, the organization specializes in creative writing and editing") or between coordinate adjectives (in any phrase like "write affective, creative content").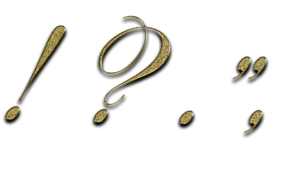 Doing this will make a sentence clumsy and unreadable. Still, most grammar checking tools miss these mistakes. 
Hence, instead, you can read aloud the sentences and look for natural pauses that will help you punctuate your sentences. 
2. Parallelism:-
When sentences have various components on loop, every component needs to be parallel to the grammatical structure of the other components. If you miss this, then faulty parallelism happens. (In a sentence like "The job was not only overlooking the projects and updating the organizational report but also sales,") the last phrase ("but also sales") needs to be in the same "ing" form as the first two (i.e., "but also managing sales"). 
Breaking down the sentences into their constituents and comparing them to each other makes it easy for you to mark out the errors.
3. Tense inconsistencies:-
As with any other document or write-ups, in resumes also past tense and present tense matters. While writing any details or responsibilities on resume use past tense for previous works and present tense for current works. Either way, consistency is the key. Online tools may catch the verb or tense inconsistencies (like in the phrase "wrote blogs and edited documents"), but they can not detect unwarranted shifts across sentences and bullets.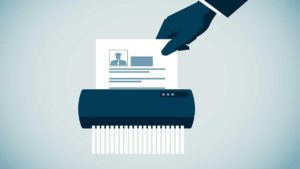 If you are irregular with the details, it may signify that this is not important for you, so scan your resume before submitting it.
4. Wrong Capitalization:-
The most common yet odd mistake candidates make on resumes. There is a tendency of writers to make the mistake of randomly capitalizing common nouns in the middle of the sentences, maybe to draw attention towards the particular word. (In a sentence like "company" or "fictional institutions": "The London-based company offers its services to hotels, malls, and Financial Institutions.") 
Again, making careless errors like this will put you in a tough light of questions.
5. Run-on sentences and comma splices:-
A run-on sentence is one in which two or more independent clauses are incorrectly connected (without coordinating conjunction); in the case of comma splicing, clauses are joined incorrectly using only a comma. 
For example, "The seminar was full of audiences, it was a huge success". It happens in resume writing when a job seeker communicates with collecting ideas, accomplishments, examples, but couldn't separate the statements into different sentences or bullets using the right punctuation. 
This kind of construction shows a lack of clarity, and it distracts the recruiters. Hence, you can separate the points in any doubtful sentence.
6. Misuse of Homophones:-
Homophones are basically words that sound the same but have different meanings and spelling. And hence it can lead to some slip-ups while writing.
Although most of the checker tools will catch your mistake such as "you're" instead of "your" or "to" instead of "too," there are cases when either option suits the sentence or is correct, but no doubt that only one has the intended meaning. For instance, checker tools might miss "pour over" when "pore over" was meant, or "complementary" when "complimentary" was meant.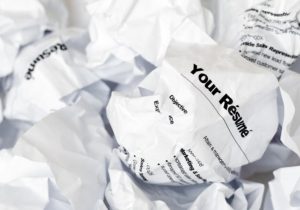 For such mistakes, no need to say that you will need an eagle eye to mark out those errors. 
Although we have made everything easier with cvDragon. With cvDragon, you can create a professional yet creative resume. You can also avail our proofreading subscription where your document will be proofread by our expert to ensure zero error.