It is not necessary that you will always get a second chance to prove yourself, so making the most out of your first chance is what you should aim for. We must make our first impression on the first attempt, else there are a lot of people to impress the hiring manager. So the cover letter is your chance to say "hire me" and any cover letter mistakes will be equal to handing over your chance to someone else.
Your cover letter is nothing but a self-explanatory document of why you should be hired, so it's absolutely worth your time and efforts to give your best on it.
However, it may seem challenging to customize an effective cover letter that showcases your skills and experience without making it look overdone.  
Common cover letter mistakes to avoid:
So here are some tips you should keep in mind while writing a cover letter that will not let others swipe your chance;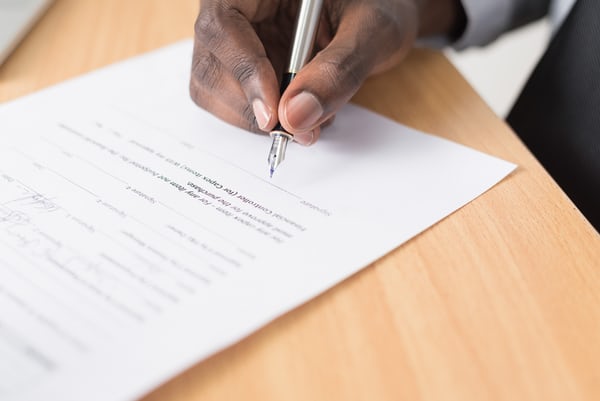 1. Not moving according to the instructions:
Following the instructions provided by the employer is not only crucial but needful as well. Most of the time employers mention all the specifications regarding your resume and cover letter including what to write and how to submit. 
Moving according to the instructions provided by the employer makes it easy for them to read your cover letter and makes favorable chances for you. 
This also shows that you are careful enough to read all the credentials and to follow them accordingly. 
What you should do?
Read the posting letter carefully and mark any specifications, if any, and write your cover letter accordingly. Make sure to mention or attach everything, if something is specifically asked for.
And also follow the instructions for submitting your resume and cover letter. For example, if your employer has asked for a PDF format instead of a word document, then make sure to submit the document in a PDF format.
If they have asked you to answer some specific questions then make sure to answer them in a way it looks appealing.
2. Not selecting the correct format:
Selecting a correct cover letter format is the second most important step after reading about the instructions. A correct resume and cover letter format make it easy for the employers to read and it also shows professionalism. 
Being stand out from the crowd demands strong and unique formatting, but still, avoid being too artistic or wordy. 
Writing long sentences short and on point makes them readable. Less, or at best no use of 'graphics' and 'colors' ensures professionalism and focus on the important points.
What you should do?
Select a good cover letter template from different options. Then you can accordingly customize your template by adding or eliminating sections you don't want.
Besides the template or the basic formatting, what you should keep in your mind is that cover letters should not exceed one page and should have a one-inch margin from all sides.
Plus the selection of font also needs to be professional and large enough to read.
3. Using incorrect and unrelatable contents for job positions:
Using correct formatting, professional fonts, or simple and elegant templates will be wasted until and unless your content is not applicable according to the job position you are applying for.  
For example, you are applying for the position of "Data Analyst" and your cover letter states your achievements in national level singing competitions. Although your achievements are great they have nothing to do with your job position.
Remember a good cover letter only tailors the skills and experience related to the job position and the organization you want to work with. Any unwanted details will never be entertained by the hiring manager. Hence, you have to make different cover letters every time you apply for any job position. 
What you should do?
Address your hiring manager by name, do not use sentences like, "To whomsoever, it may concern". Do not forget to mention the title for the job position you are applying for, appropriately.
And then discuss how your skills and experience are an asset to the company and how they will help you with your present job designation for the growth of the organization. 
4. Failing to highlight the most important things: 
Sometimes due to space restriction, we fail to mention some rather important things in our resume which we explain in our cover letter, but not highlighting them will never make a change. 
Maybe you have more experience to show but it does not fit the job profile, so we avoid mentioning them in our resume so that it doesn't look like we are extending with unwanted details. But if you still feel like including them, you can highlight them in your cover letter. 
The most important thing that should always be highlighted in a cover letter is skills, skills are a strong parameter to judge a candidate. Especially if you are a fresher your skills are the sole strength to help you get a job. 
What should you do?
Start by reading the job description and making a list of your skills and experiences you want to highlight in your cover letter. You can also add your educational details if exceptional, or your academic accomplishments. 
Avoid skills that will not help you with the job. Instead, it will look forced upon the cover letter and recruiters will think that you are extending it with unwanted details as you have nothing to show.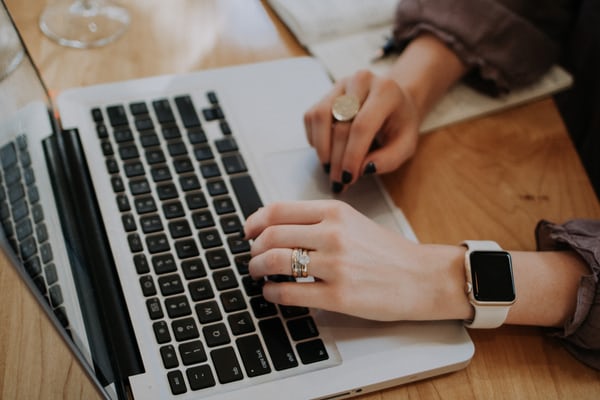 Conclusion:
Cover letters may feel like an outdated option but it is equally important as a resume. 
This article is to help you stay clear about the cover letter mistakes you can make. And to make you more confident of how you can create a great customized cover letter that will help you land a lot of interview calls. 
Don't have to worry if you are still confused about writing a cover letter, we have professional help for you with cvDragon.