There is one thing your phone, laptop, and CV have in common, do you know what? The answer is; regular updating! 
If you are out of the 'world of work' for a long time, or it's been a while since you switched roles, chances are your CV is out of date. And no one can stand a rejection because of an outdated CV.
Now is the time to get rid of the old-school CV rules and have an updated CV. If you are facing any problems, you may need professional help for your CV.
CV or Resume is not just a normal piece of paper you carry to every job interview. It details your skills, training, work experience, education, and most importantly, the accomplishments you have made with past employers.
In today's job market, CV has become the best id to know a job seeker and number one requirement for a potential employer. Before an employer will take valuable time to interview you, they want to meet you – on paper.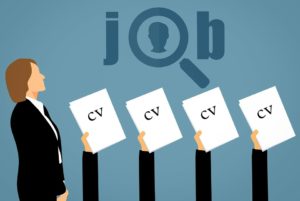 In this article you will learn about the points you need to consider while updating your CV and 10 must have sections in your CV.
Points to consider for an updated CV 
Your updated CV shows how updated and disciplined you are with your work. Below mentioned are 5 points that you need to consider while updating your CV.
1. Replace your 'objective' section with a professional 'summary' section:
Including a 'Career Objective' section is no longer considered a best practice. You may include a statement of the work you are seeking, in the summary section. 
Summary works as an elevator pitch in your CV/ Resume, this helps you sell yourself quickly to your possible employers with a limited room to impress. This should be of 3 to 5 compact sentences. 
2. Employ your 'skills' section:
If you want to update your CV do not miss out on the skills section. This is the perfect place to show the recruiters what you can provide to the organization/ company. 
Emphasize those skills, abilities, and knowledge that meet the position's requirements. 
Employers quickly scan CV and a long list will not likely be read, keep the skills section short and targeted, rather than long and overwhelming.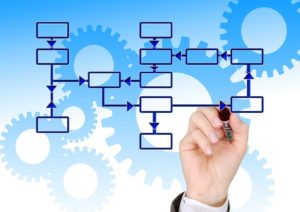 3. Updation and Removal:
Both updating and removing data from sections are vital for an updated CV. 
For example; wherever and whatever work you do, you learn different skills, which you can be mentioned in your CV.
Similarly, some data does not suit the profile you are applying for, so you need to eliminate the data from your CV to keep it up to date and according to the job position you are applying for. 
Also in your education section, you can remove the dates, and only mentioning the school and qualification details will be sufficient. Your skills and experience should take the forefront in your CV, not the age or dates.
4. Mindfully structure your work experience:
If you are in the workforce for several years, you can avoid mentioning every job you have had in your career while creating a modern CV. It is best to go back 10-15 years at most.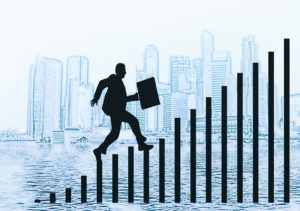 An ideal updated CV length is two pages, so with limited space, you have to house all your recent and impressive information according to your job demand. 
If you have a long work history across different organizations, then you can split your work experience into different categories to make it readable. The easier it will be for the recruiters to read, the higher your chances will be of getting the job. 
5. Simplifying the appearance of your CV: 
We all want our CV to stand out. Lately adding different headshots, graphics and images, even a stylized font to add some flair has become a way to modernise CV. Modern CV however calls for a clean and simple look. 
The graphics and all may separate your CV from others in the matter of appearance but it will overlap the needful information which will decrease the chances of hiring. 
Now that you know about the points you need to consider while updating your resume, let's take a look at the 10 important sections that should be included in every CV.
List of 10 Essential Sections 
1. Basic Info:
Your CV should cover elements like your name, nationality, date of birth. You can also provide blog links to your personal portfolio if you have any to showcase your work. 
2. Contact Details:
You should mention your contact details i.e. your e-mail address, mobile number, location, and address(optional) so any interested employers can contact you easily.
3. Career Objective:
You can mention a brief description of your career history and the valuable skills and experiences you have to offer to your prospective employer. It is a pitch to showcase yourself. 
4. Work Experience:
Work experience history briefs an accurate and concise description of your roles and responsibilities.  
5. Projects:
Enter details about all the projects you have undertaken in your career which you think are worth mentioning in your resume. You should mention both your 'work' and 'academic' projects.  
6. Professional Qualifications:
Any kind of professional or post graduate qualification like, 'MBA', 'Chartered Accountant', etc. that you hold comes under this section. 
7. Educational Background:
Start with the highest educational attainment entering details about all your secondary, higher secondary, and graduation. 
8. Technical Skills:
In whatever sector you work in, being tech-savvy will lead to your progress. Every kind of work involves basic knowledge of different tools and processes. 
9. Achievements:
Achievements are things you did that had a lasting impact on your company or client. It is a result that you bring about while fulfilling your roles and responsibilities. Your achievements are unique to your experience. 
10. Interests:
Hobbies and interests you put on your resume, say something specific about yourself to your employers. So, you can mention those interests and hobbies that match the requirement of the job role. 
Conclusion: 
Updation is always necessary whether it be our life or our CV. 
'Time and Tide waits for nothing', if we will not update ourselves with time we will lag, and lagging means compromising with your dreams and wishes.
A good, updated CV, with all the needed information, will always lead you towards a satisfactory job. To make it easy you can consult cvDragon for professional and hassle-free resume building.