From saying goodbye to colleagues to avoid the open office distractions we face, and feeling every day as Saturday, a remote job has its own perks. Your strong resume and meaningful cover letter are paying off, you get an interview for a remote job! But how will you excel in it? 
Remote job interviews are not much different from the in-person interviews we give. The motive of the company is still the same, to select the right fit candidate for their company. And, yes! even if you want to know that the company is a good fit for you. 
But, one difference it has from the in-person interviews is, it's a remote job interview and so the interview will also be remote. It means you will be facing challenges that you probably wouldn't in the in-person interview. 
Hence, in this article, we will tell you about 4 tips that will help you to have an upper hand over others while looking for a remote job.
4 tips on how you can prepare for your remote job:
These tips will help you to stand out from the crowd and will give you an edge over others.
1. Work from home:
When applying for remote jobs, having remote work experience works as an amplifier. As it helps the employer understand that you have prior knowledge of remote working so you can be more accountable and accurate in handling the remote situation at work. Plus, it also has one benefit for you! You can assess whether you like working remotely or not.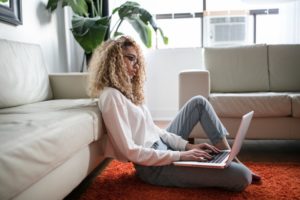 Do you have a flexible job? Then try to work from home, now and then. If that's not possible, which certainly is, take some freelancing work, it will for sure give you a taste of remote working. Even if you have any kind of coming experience that is related to remote working it will stand you apart. 
Like, "I am an in-office employer and my work is totally office-based, but due to the continuous increase in the cases, I worked from home for several days. Despite this new changed situation, I always met the deadline of my work and do meetings with my team through google meet for every day update".
2. Do some side projects:
Companies that look for remote working employees are always in search of self-sufficient candidates, who don't need any guidance and supervision and can accomplish the task on their own. Candidates who can tick on this column are always preferred, as handling side projects shows that you are accountable and creative to handle the task on your own.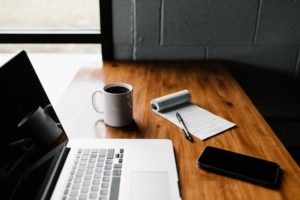 Though the projects don't need to be big or sole handling. Simple things like, contributing to open-source projects, redesigning the website for any local charity, or constructing a prototype that showcases skills, everything comes under this category. Portray to the employers that your projects are well-organized and clean. 
3. Work on your writing:
Remote work relies on constant nonverbal communication with coworkers and external clients. The reason why most companies, while looking for candidates to fill in the position, prefer a good writer.
True that there should be no expectations for you to be a master of prose, that too even if you are in a technical role. But connecting and communicating in an easeful and effective manner is a must.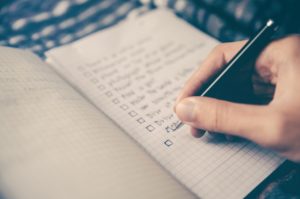 Now, there are numerous ways by which you can improve your writing over time. For basic fixes, you can use Grammarly. 
Grammarly helps eliminate all kinds of grammatical errors and spelling mistakes and it will also rate your writing according to its engagement. 
Hemingway app marks unwanted words so that everything is direct and understandable. 
Everybody Writes by 'Ann Handley' is also a solid resource filled with tips to level up writing.
750 words will grow a good habit of writing for hours every day. 
Copyblogger also has monthly writing challenges to push you out of your comfort zone.
Remember, writing skills are like body muscle, the more you work out the stronger it gets. 
4. Take on a hobby:
Traditional office jobs still take more time to burn out people of frustration, but the remote working jobs work immediately. As there is no fixed working time, sometimes people often work the whole day and night.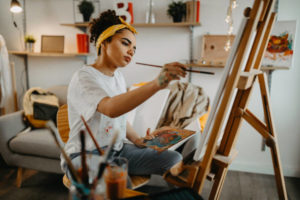 Even companies have felt this issue with the candidates and always try to bring out the point of work-life balance in the time of remote job interviews. The anecdotes like family time, friends time, or me-time show that you need downtime to recharge. People often use different hobbies as a way to recharge time for themselves. So take up one for yourself to refresh your mind once in a while.